Welcome to Premier Pain Solutions
We are a compassionate and specialized pain management clinic dedicated to treating the full spectrum of pain- from common disorders such as neck pain, upper & lower back pain, knee pain, headache, migraines, sciatica, and sports injuries to other less common painful conditions through a wide range of minimally-invasive surgical and non-surgical techniques.
Dr. Katyal is a fellowship-trained, triple board-certified interventional pain medicine specialist and anesthesiologist. He completed his residency and fellowship training at the prestigious Cleveland Clinic. Dr. Katyal's experience and expertise is in minimally invasive treatment modalities for spine pain and sciatica, spinal implantable devices and interventional procedures for patients suffering from chronic headaches, facial pain and neck pain.
Learn More
Conditions We Treat
Whether your pain is caused by a traumatic injury or a degenerative disease, all you know is that you need relief. If you need help with debilitating pain in order to live more normally, return to work or school, or simply to live your life without the burden of pain, we can help.
At Premier Pain Solutions, we offer medical consultation and evaluation along with sophisticated, effective relief for acute, chronic, or intractable pain caused by a myriad of health conditions or injuries.
Learn More
A Higher Standard of Care
Personalized patient care sets Premier Pain apart from the rest. Our commitment to your health goes beyond just treating pain symptoms; our patient-centered approach puts you first. At Premier Pain, you are not just a number. We take great pride in truly listening to our patients, providing excellent bedside manner, and developing individualized treatment plans to restore quality of life.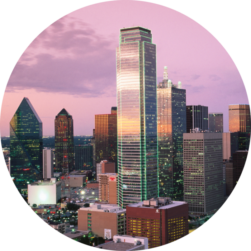 Close
Our office is conveniently located in North Dallas near the intersection of 635 and 75, across the street from the Medical City of Dallas Hospital. We are easily accessible- whether you live or work in Dallas, Plano, Richardson, Lake Highlands, Addison, or University Park.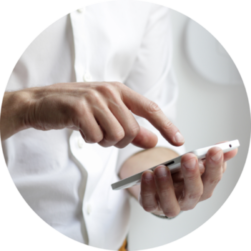 Available
We know that your time is valuable and recognize that patients shouldn't have to ensure long waits for pain relief. We work with our patients' schedules and can offer Saturday appointment times subject to availability.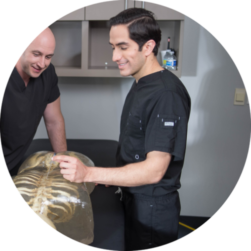 Personal
We believe the patient-doctor relationship is imperative to providing the best care, and that's why Dr. Katyal is committed to personally evaluating and treating every patient's unique condition. A small, patient-centered practice ensures that you will never feel like just another number. At Premier Pain, the doctor will see you now.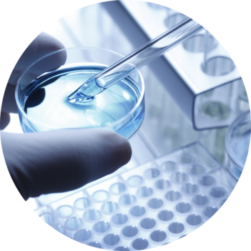 Advanced
Our comprehensive approach to care goes beyond traditional pain management techniques to offer cutting-edge regenerative medicine therapies that promote advanced healing.

Dr. Katyal is one of the best doctor's I have been to. After decades of suffering with migraines, to find a doctor that listens to me like a have a say, and it's not all made up, is wonderful. And we are making headway on my migraines. Migraine free for 3 weeks now. And anyone that suffers with migraines knows that it a huge accomplishment. Thank you so much Dr. Katyal.

Dr. Katyal has taken 20 years of my chronic pain and with his treatment program, in the last two years or so, he's helped me to return to a job that I've had and loved for 27 years... a job that every other doctor I've had up until discovering Dr. Katyal, has tried to just give up on me and lead me toward a life of disability instead of the treatment program that has been created for me and it's one that has literally changed my life.

Dr. Katyal is wonderful. I have seen so many doctors and neurologists for my migraines and he is the only doctor that has a goal of ELIMINATING my pain, not just giving me meds to deal with it. He will make sure that you are on the least amount of medication necessary and start with the least invasive procedures. My quality of life has increased a 1000%! Thank you Dr. Katyal, if you move to Antarctica I will come see you there!

I have been a patient of Dr. Katyal for years, going back to when he was trained at and practiced at the Cleveland Clinic. (Currently I live out of state and fly to Dallas to see him.) He is the only pain management specialist who has taken the time and interest in finding just the right epidural steroid injections to treat me, and who has skills and training for success. I have had pain injections from other doctors, and Dr. Katyal is the best – his technique is very skillful and precise, yet he is gentle and concerned about what his patients are experiencing, letting you know what is going on at every point. During office visits he has always spent a lot of time really listening and understanding, not hurrying or rushing.

Dr. Katyal is a wonderful pain specialist. He was successful in solving my issues with pain in my back and migraines. He was the only Doctor to implement solutions to fix the pain problems I was experiencing. He analyzed the issues, implemented a solution (which he explained thoroughly to me) and one that I was comfortable with. He is very caring, talented, and trustworthy. I am new to the Dallas area and finding Dr. Katyal was a pleasant and pain-LESS experience, as I am now pain free!!!

Dr. Katyal is absolutely one of the most amazing doctor's that truly treats you with the best care (rather than being treated like just another patient). After seeing numerous Doctors he was the only one that was successful in solving my issues with my pain in my lower back, and my migraines. For my migraines he performed Cosmetic Botox. It was scheduled fast, done professionally, and looks amazing. I was very pleased with his work and how well it worked for my migraines to where I could actually have a normal life. My headaches went from 9 a month where I was stuck in bed for days to 2-3 headaches a month and they are not severe.

I have suffered from Complex Regional Pain Syndrome for around four years. Dr. Katyal is the only doctor I have found to be compassionate and caring about my condition. He is extremely knowledgeable about this disease and truly cares that I have suffered so severely. I highly recommend Dr. Katyal to anyone who suffers from any type of chronic pain. He goes above and beyond to try solutions to help and control my severe pain. He works to alleviate pain and is proactive in his practice. Great caring, compassionate, and caring doctor. His experience at the Cleveland Clinic is a definite plus. Thank you, Dr. Katyal, for your degree of concern and caring in your practice.
I recently had a consultation with Dr. Katyal regarding a botox procedure. I had it done by another doctor and saw no results after a handful of follow-ups. He was very informative and took the time to be thorough in acknowledging me on the procedure and offered other alternatives. He was very fair and competitive with pricing as well. I will definitely be visiting his office again once I am ready to have it done again. You can tell that he genuinely cares about his patients and works closely with them to achieve maximum results.

As usual, top notch! I love how Dr. Katyal take the time to listen to my concerns and actually come up with adequate and most of the time brilliant resolutions. I'll say it again, this is by far the BEST practice I have been to. Dr. Katyal cares about patients very much. He is very passionate, and responsible! He always asks questions and follow up after. He is very caring and make sure to give right medication. He highly educated with the Doctor degree from Cleveland Clinic in Pain Management.