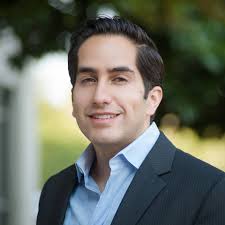 Sumit Katyal, M.D.
Interventional Pain Management, Anesthesia, Headache Medicine
We are here for you.
Book appointment
Sumit Katyal, M.D. is a fellowship-trained, triple board-certified interventional pain medicine specialist. He grew up in the midwest and completed his residency in anesthesiology and fellowship in interventional pain medicine at the prestigious Cleveland Clinic, consistently ranked one of the top 3 hospitals in the United States by U.S. News & World Report. After completing his fellowship, he was invited to join the faculty as an associate staff physician at the Cleveland Clinic, where he continued his clinical, educational and research efforts for nearly four years before relocating to Dallas to pursue a career in private practice. Dr. Katyal is board certified in anesthesiology and pain medicine by the American Board of Anesthesiology and in headache medicine by the United Council of Neurologic Subspecialties. His experience and expertise is in minimally invasive treatment modalities for spine pain and sciatica, spinal implantable devices and interventional procedures for patients suffering from chronic headaches, facial pain and neck pain. Areas of special interest include regenerative medicine and stem cell therapy for shoulder, hip, and knee joint pain. He brings the most comprehensive care to his patients suffering from pain with goals of improving their ability to function and quality of life. In his free time, Dr. Katyal enjoys traveling and spending time with family and friends. He trained in muay thai kickboxing and enjoys exercising, meditation, and yoga as well.
| | |
| --- | --- |
| Specialty | Interventional Pain Management, Anesthesia, Headache Medicine |
| | |
| --- | --- |
| Training | Northeastern Ohio University College of Medicine, Cleveland Clinic |
Work Days

Monday

Tuesday

Wednesday

Thursday

Friday

Saturday
Patient Testimonials

Dr. Katyal is one of the best doctor's I have been to. After decades of suffering with migraines, to find a doctor that listens to me like a have a say, and it's not all made up, is wonderful. And we are making headway on my migraines. Migraine free for 3 weeks now. And anyone that suffers with migraines knows that it a huge accomplishment. Thank you so much Dr. Katyal.

Dr. Katyal has taken 20 years of my chronic pain and with his treatment program, in the last two years or so, he's helped me to return to a job that I've had and loved for 27 years... a job that every other doctor I've had up until discovering Dr. Katyal, has tried to just give up on me and lead me toward a life of disability instead of the treatment program that has been created for me and it's one that has literally changed my life.

Dr. Katyal is wonderful. I have seen so many doctors and neurologists for my migraines and he is the only doctor that has a goal of ELIMINATING my pain, not just giving me meds to deal with it. He will make sure that you are on the least amount of medication necessary and start with the least invasive procedures. My quality of life has increased a 1000%! Thank you Dr. Katyal, if you move to Antarctica I will come see you there!